Fresno, CA  –  Datatech appreciates that when the rain and flooding ends, Texans are left to recover from Hurricane Harvey. Now in a new forged alliance, Texans that may not ordinarily qualify for the United States Department of Agriculture's Supplemental Nutrition Assistance Program or SNAP, can qualify for disaster food relief through the availability of Disaster SNAP or D-SNAP. The alliance was announced Monday, September 11, by the USDA and Texas Health and Human Services Commission.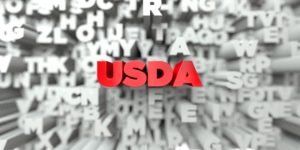 Secretary of Agriculture Sonny Perdue says households who may not normally be eligible under regular SNAP rules may now qualify for D-SNAP if they meet the disaster income limits and have qualifying disaster-related expenses, "USDA is committed to helping hurricane-stricken Texans get back on their feet," Perdue said. "Because the need for help doesn't end when the rain stops. In so many ways, it's just begun. And the D-SNAP program USDA is announcing today is an important step forward, as we work through this crisis together."
Responding to Monday's announcement, Texas Health and Human Services Commission Executive Commissioner Charles Smith says, "This is an unprecedented disaster, and we have Texas families who have lost everything. Texas is moving quickly to finalize sites with our local officials and will begin announcing D-SNAP dates and locations on Monday September 11. We are committed to rolling out D-SNAP quickly to serve all of the impacted areas."
D-SNAP eligible households in the affected areas will receive two months of benefits, equivalent to the maximum amount of benefits normally issued to a SNAP household of their size, to meet their food requirements as they settle back home following the disaster. To be eligible for D-SNAP, a household must live in an identified disaster area, have been affected by the disaster, and meet certain D-SNAP eligibility criteria. Texas Health and Human Services Commission will announce D-SNAP dates, and locations through the local media.
Perdue says that D-SNAP timing varies due to the restoration of commercial channels of food distribution, that families can purchase food to prepare at home and the resources for getting the word out is in place.
USDA has already approved issuance of supplemental SNAP benefits for current SNAP recipients, in certain affected areas, to bring their August and September benefits up to the maximum allotment for their household size, consistent with the amount D-SNAP households will receive. As D-SNAP is implemented in an impacted county, individuals in that county who are currently receiving SNAP will automatically receive a benefit supplement to bring them up to the maximum allotment for their household size. Current participants have also had a portion of their August benefits replaced since many lost food as a result of the storm.
Monday's announcement is the latest in a several USDA actions taken to help Texans cope with the storm and its aftermath that also include a waiver to allow SNAP participants to buy hot foods and hot food products prepared for immediate consumption with their benefits at authorized SNAP retailers statewide through September 30.
In addition, local disaster organizations, such as the American Red Cross, Salvation Army, and Southern Baptist Men continue to utilize USDA Foods to serve hot meals in congregate shelters. Individuals seeking more information about this and other available aid should dial 2-1-1, for callers from Texas or 1-(877) 541-7905.
For more information on assistance during times of disaster, visit www.fns.usda.gov/disaster.
Datatech serves the agriculture industry across America and has several clients in Texas.