Washington, D.C. – In accord with the current administration's executive order, Datatech has learned that the United States Customs and Immigration Service has added more layers of screening for certain applicants seeking permanent residency. 
Starting in October, the USCIS will expand in-person interviews for those applicants whose immigration benefit, if granted, would allow permanent residence in the United States. Presidential Executive Order 13780, "Protecting the Nation From Foreign Terrorist Entry Into the United States," is the reason behind the change. The USCIS is undertaking a comprehensive immigration strategy to further improve the detection and prevention of fraud.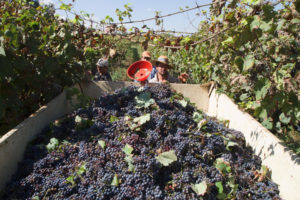 These phased-in interviews will be for:
Adjustment of status applications based on employment, Form I-480 .
and Refugee/asylee relative petitions, Form I-730, for beneficiaries who are in the United States and are petitioning to join a principal asylee/refugee applicant.
Beyond this, the USCIS is planning an incremental expansion of interviews to other benefit types.
Acting USCIS Director James McCament says, "This change reflects the Administration's commitment to upholding and strengthening the integrity of our nation's immigration system. USCIS and our federal partners are working collaboratively to develop more robust screening and vetting procedures for individuals seeking immigration benefits to reside in the United States."
In-person interviews is about information gathering says the USCIS and will allow officers to discover new information that may be relevant to their immigration process, and to determine the credibility of the individual seeking permanent residence in the United States.
Leaders say they'll meet the additional interview requirement through enhancements in training and technology as well as transitions in some aspects of case management.
Datatech supplies farm labor contractors with accounting, payroll and HR software to more easily get checks out on time and supply growers with labor reports they require. Datatech clients provide payroll to many immigrant workers in America and are interested in the latest immigration developments. Datatech also provides a H-2A module
to track these employees through their payroll for reporting purposes.