Fresno, California – Datatech has just received comment from Western Growers CEO Tom Nassif on the impending vote in the House of Representatives on a way forward with immigration reform.
Nassif is somewhat pessimistic but it all depends on whether the House Republicans can come together. He says House Democrats will likely oppose any GOP effort.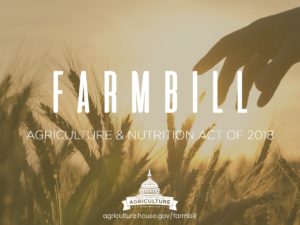 Here are Nassif's comments, "Last night, President Trump met with House Republicans to discuss a path forward on immigration reform. As a result of this meeting, we understand the House will be voting on two immigration bills tomorrow (Thursday, June 21st) Goodlatte without the Ag provisions and the amendments he had proposed and Goodlatte II which is the compromise bill on DACA and the border which is supposed to address the President's four pillars.
The first bill is not expected to pass but is an effort to put forward a bill that more hardline immigration Representatives want to vote on to prevent the discharge petition vote (Queen of the Hill) from moving forward.
The second piece of legislation will be a compromise bill that House leadership has negotiated with various factions within the Republican caucus. Due to discrepancies between the written compromise and the understanding of some of the stakeholders, it may not pass either. Since neither bill is structured to attract Democratic votes, Republicans must secure all of the 218 votes needed for passage. These bills will not have anything for agriculture. As part of the House negotiations on immigration, we were promised a vote on agricultural issues in July. However, if both votes fail, it is unlikely an Ag bill will see the light of day.
Once the immigration votes have taken place, the House is scheduled to begin debate and then vote on the Farm Bill either late tomorrow or early Friday. As written, the Farm Bill does not meet the Democratic criteria on nutrition programs, so that bill will only pass if the Republicans can get enough votes. Recall that the Farm Bill was voted on last month and fell far short of the necessary 218 votes for passage (it only secured 183). At that time, the Farm Bill was being used as leverage by the Freedom Caucus to force the votes on immigration reform that we'll see tomorrow. House Leadership hopes the Freedom Caucus will deliver on their promise to vote "yes" on the Farm Bill once the immigration bills have been considered, but the future of the Farm Bill remains uncertain.
We'll keep you informed of these developments as they happen."
Datatech serves agribusinesses nationwide with farm accounting software and has been reporting on the Goodlatte(R-VA) efforts to pass legislation on a new H-2C guestworker program, immigration, and the Farm Bill.