Dos Palos, Calif. – When it comes to commodity grade rice, the powers that be at Koda Farms look to be a cut above. In a recent The Business Journal article, Datatech client Koda Farms shared their rich California heritage with reporter Greg Lurie.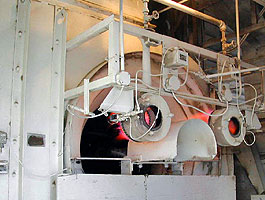 Koda Farms spans two thousand acres in western Merced County and boasts over a 100 years of producing quality rice varieties loved and cherish the world over. As the rice industry grows in California, Koda Farms seeks to differentiate themselves from the run-of-the-mill rice growers with production of the more trendy varieties of rice. In the article, Robin Koda, who manages their food processing operation with her brother Ross, says, "Rice is trendy, like any other food stuff, in recent decades, there's been a preference for short grain rice in the domestic Asian segment."
But rice is an extremely competitive marketplace, "It's quality over quantity, for us," says Koda. "We're not interested in growing commodity grade rice, we want to differentiate ourselves."
Datatech is proud when our clients are showcased in the media and we thank Koda Farms for being a wonderful and unique client.
For over 35 years at Datatech, we continue dedicate ourselves to saving time for growers, labor contractors and fresh produce shipping operations. We update and add features to our software by listening to our clients and staying on top of changing labor legislation. In turn, our clients tell us that our suite of farm management software products makes their lives easier. It's all about the data and Datatech helps you make the right call.